Social Media Strategy For Your Brand
This is probably one of the most important parts of running a successful business these days.  It does not matter if you are online or offline your potential customers and existing customers need you to be online.  Here the 3 most important reasons to have your business online.
 Coming into 2018 everyone is online.  People will search to find you then check your social media.  They want to see reviews, how you interact with your customers and make sure your real.  20 years ago people wanted to see your physical location.  Now they will check you out online first.
Having a social media presence allows you to handle customer service, answer questions and show them that you have the best service.
Most important of all Social Media gives your business website or blog good social signals.  This is what GOOGLE and the other search engines look at to show Authority.  Without this you can not expaect to get on page 1 of any search.
Now where do you want to be?  So many social media sites do not try to tackle them all.  Here the 3 major ones to be on and 2 additional for more traffic.
Facebook business page.  This is important since everyone is on Facebook, do not stop here and just rely on Facebook.
Instagram.  You can upload pictures and share them to your audience.  Best part you can also connect over to Facebook so you are only posting once.
Twitter.  This site is instant.  You can use hashtags and dial into what is trending.  This works similar to Instagram and if you connect this to your Facebook you are still only posting 1 time.  Instagram to Facebook to Twitter.  Very simple but you are covering a large are and potential audience for your business.
YouTube and Google +.  I am putting these two together sine GOOGLE owns both of them.  You want to be found on GOOGLE search so you best be using there other assets to share.
 The final one and this depends on your market is LinkedIN.  Imagine a networking group except you don't have to pay for some meal at a restaurant and have people pretend to give you business.  This network is bigger then any Chamber, Rotary or Leads group.  LinkedIN is very powerful and you can make a fortune off this network.
#GetSocialSmart: How to Hone Your Social Media Strategy
12 new from $20.95
4 used from $ 23.31
Free shipping
Buy Now
Amazon.com
as of February 9, 2018 11:45 pm
Features
| | |
| --- | --- |
| Author | Katie Lance |
| Binding | Paperback |
| EAN | 9781541273313 |
| EAN List | EAN List Element: 9781541273313 |
| ISBN | 1541273311 |
| Item Dimensions | Height: 900; Length: 600; Width: 53 |
| Label | CreateSpace Independent Publishing Platform |
| Manufacturer | CreateSpace Independent Publishing Platform |
| Number Of Pages | 234 |
| Package Dimensions | Height: 53; Length: 900; Weight: 92; Width: 600 |
| Product Group | Book |
| Product Type Name | ABIS_BOOK |
| Publication Date | 2017-04-17 |
| Publisher | CreateSpace Independent Publishing Platform |
| Studio | CreateSpace Independent Publishing Platform |
| Title | #GetSocialSmart: How to Hone Your Social Media Strategy |
Product Description
This book is a social media guidebook for entrepreneurs, small business owners and real estate professionals. In this book, I teach how to create a smart social media strategy including the ins and outs of: Facebook, Twitter, Instagram, Snapchat, LinkedIn, YouTube, Pinterest and many others. This book also teaches how to create your online story that will tell the story of what it feels like to work with you, by using graphics, videos and/or blog content. You will learn how to create a content strategy including blogging, live streaming (i.e. Facebook Live) and video marketing including how to use a content grid and editorial calendar to save you time and energy and to make planning easier. Social media is not a one-way street. You have to give to get. This book teaches how to create a smart social media business strategy including what to post and when, what platforms to focus on and how to blend the personal and professional part of social media to build lasting relationships. We...
Automated App To Grow Your Social Media Fanbase. Innovative Features: One-click Viral Content Generator, Lead & Revenue Generation, Generate Hashtags To Get More Likes And Followers, Autopilot Your Social Networks And Wordpress Blogs, Etc.
Discover How We Use Cash Gateways, Social Magic, And The Media Influx Formula To Crush Our Servers With Traffic, Without Google, Yahoo, Or Bing To Bank Serious Affiliate Commissions. Affiliate Page: Http://www.hyperfbtraffic.com/affiliates.html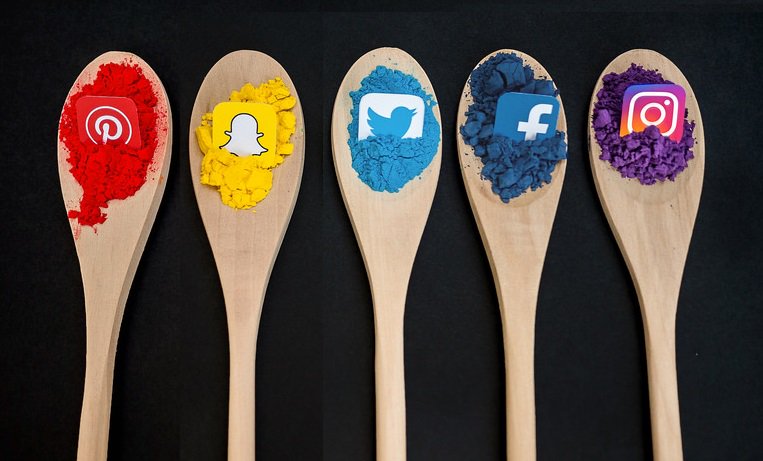 5 steps to developing a strong social media strategy: https://t.co/mxceYlQNY5 on @socialmedia2day #ChoiceContent https://t.co/XuchyzerQ3
December 9, 2017 - @hootsuite
6 Reasons to Unite Your Customer Service and Marketing on Social Media https://t.co/DmzHpVb2xi
December 12, 2017 - @Edzko